Went to the Pennsylvania Academy of Fine Arts today to see the "Women in Motion" exhibition (which closes June 24! Just barely made it!)
PAFA was founded in 1805 and is the oldest art museum in the US.
The exhibition was spectacular!
A couple of my favorites are below (stay tuned for more!)
Les deniers jours d'enfance, 1883-85 by Cecilia Beaux (Age 28.1855-1942)
Oil on canvas
In a world where formal portraits were the norm, this casual and intimate portrait of Cecilia's sister and nephew was accepted into the 1887 Paris Salon and marked her international debut as a painter. (Beaux did not enter the painting herself, her friend Margaret Lesley Bush-Brown believed it would be accepted and she sent it!)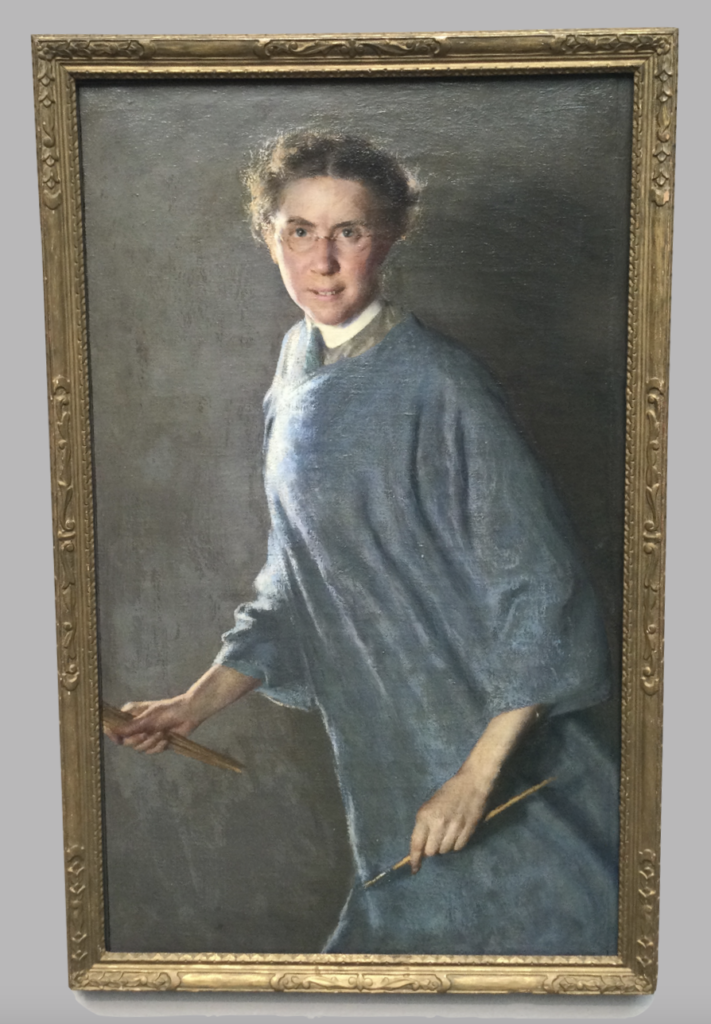 A Motion Picture. 1912. Self portrait by Margaret Foster Richardson (Age 31. 1881-1945),
PAFA notes, "Depicting herself as a serious, working artist, dressed in a painting smock with brushes in each hand, Richardson strides across the canvas into the light, hardly slowing to meet the eye of the viewer. Richardson's direct gaze, knowing smile, and the work's sense of movement and vitality convey a self-confidence and professionalism associated with the era's so-called "New Woman."
Richardson studied under noted American Impressionist, Edmund Tarbell, at the Massachusetts Normal Art School.
My friend Rob noted that it looks like she could be a magical character from the Harry Potter series with a hand full of wands…
Yes, those are indeed the wands used for creating one's own reality!
This is the painting used on the cover of the exhibition book, and the title, A Motion Picture, was likely the inspiration for the title of the exhibition, Women in Motion.