Here's a stunning double portrait  which I viewed at the New Britain Museum of American Art in New Britain, CT, today.
"Immigrant from Checo Slovacia" [sic], ca. 1921-22, is by American Impressionist,  Martha Walter (1875-1976),  (Oil on board.)
Martha is known for her bright colors and broad brush strokes in her work, and she specialized in the theme of modern women and their babies.
Born in Philadelphia, Martha attended the Pennsyivania Academy of the Fine Arts, and studied with William Meritt Chase. Scholarships enabled her to continue her training in Europe.
From 1910-25  Walter visited the Detention Hall of Ellis Island, NY, on a regular basis, completing 36 historically accurate portraits of immigrants.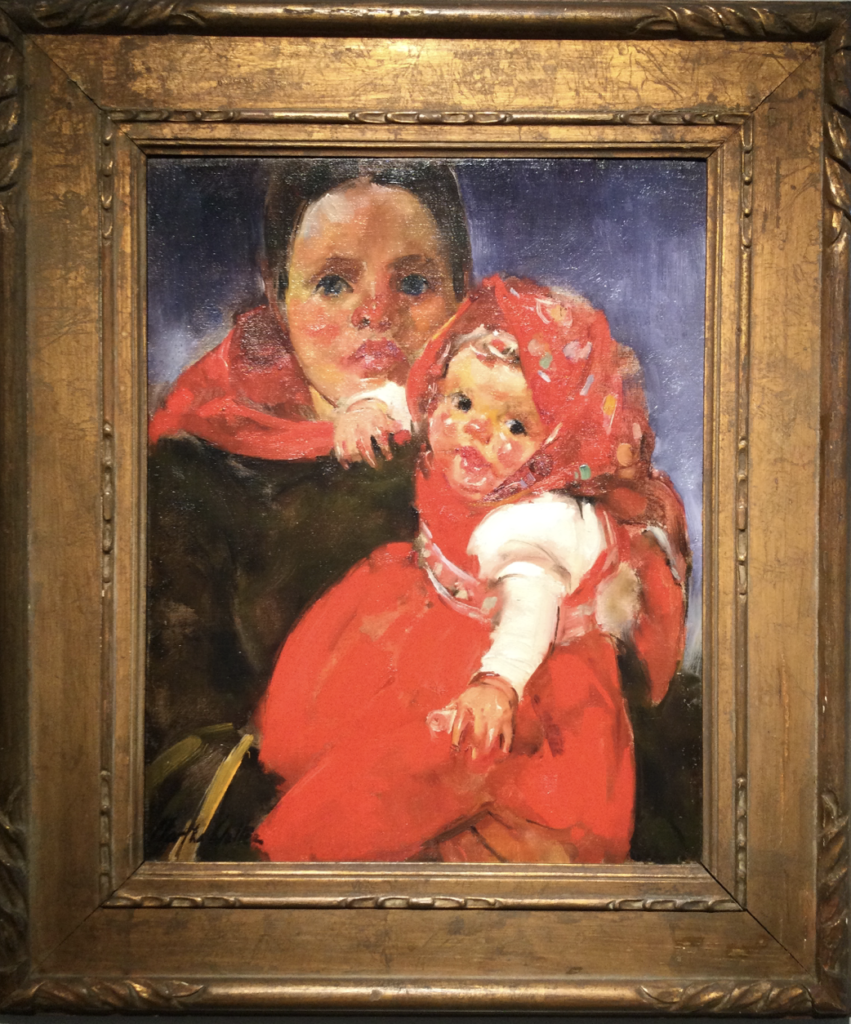 Often, the authorities quarantined sickly arrivals and, in some instances, even refused them admission to the country. 
The rosy cheeks of these two may be the result of the mother pricking a finger in order to add a healthy looking glow to their complexions.
Aside from the engaging subject matter, part of the success of this painting has to do with the composition. The values and shapes can be seen more readily in the upside-down, black and white version below.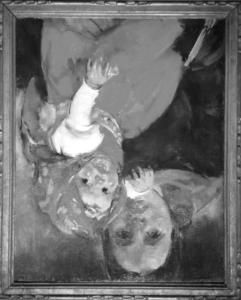 This painting has three very deliberate values, a light, a medium and a dark. Squinting your eyes may make it easier to see the shapes of these values. The eye is attracted to very interesting shapes like these.
In academic art, value is considered more important than color.
Did you notice how long Martha lived? And she painted right up to the completion of her life!
Martha's teacher, William Merritt Chase is in the Ocean View Arts direct lineage, more info here.