Comparing artists' astrology charts can uncover the secrets of their work and lives!
If you are interested in French Impressionism, astrology or Paris, (or all three!) or if you just want to be uplifted by over 100 stunning art images, you'll love this Zoom workshop on Sunday, July 24, focusing on two iconic French Impressionists: Berthe Morisot – now understood by many scholars to be the very best of the French Impressionists — and Edouard Manet, known as the Father of Impressionism.
The Harbor at Lorient, 1889, (above) by Berthe Morisot, features her sister Edma as her model. Edma was also an excellent artist and was even considered to be better than her sister. She exhibited in the French Salon before her marriage, after which she abandoned painting.
The Harbor at Lorient, is in the collection of the National Gallery in Washington, DC.
Workshop and registration info is here.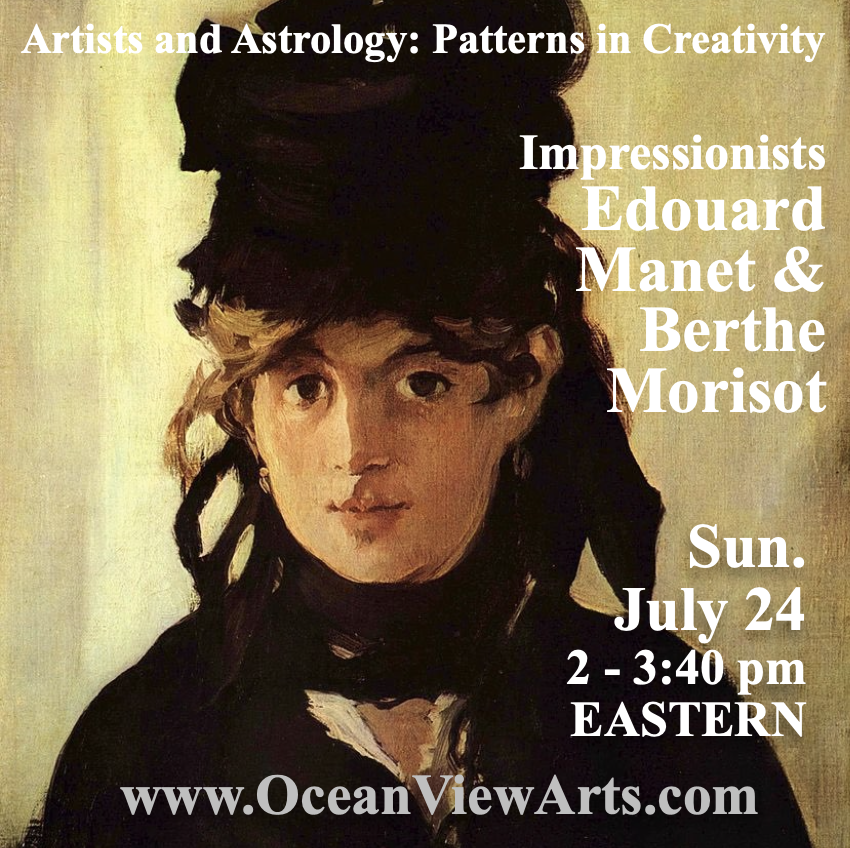 (Above: portrait of Berthe Morisot by Edouard Manet.)