Howard Carter (British, 1874-1939) was an artist who trained with his father as a young boy, however he is primarily known for discovering King Tut's tomb.
On his various trips to Egypt he created many watercolors documenting the antiquities. I was happy to see  some of these on exhibit at the Worcester Art Museum's (MA) exhibition, Jewels of the Nile:Ancient Egyptian Treasures from the Worcester Art Museum (through Jan. 29, 2023.)
Below is his watercolor over graphite on medium, smooth wove paper, Queen Nefertart offering Two Pots, 1908, col. Worcester Art Museum'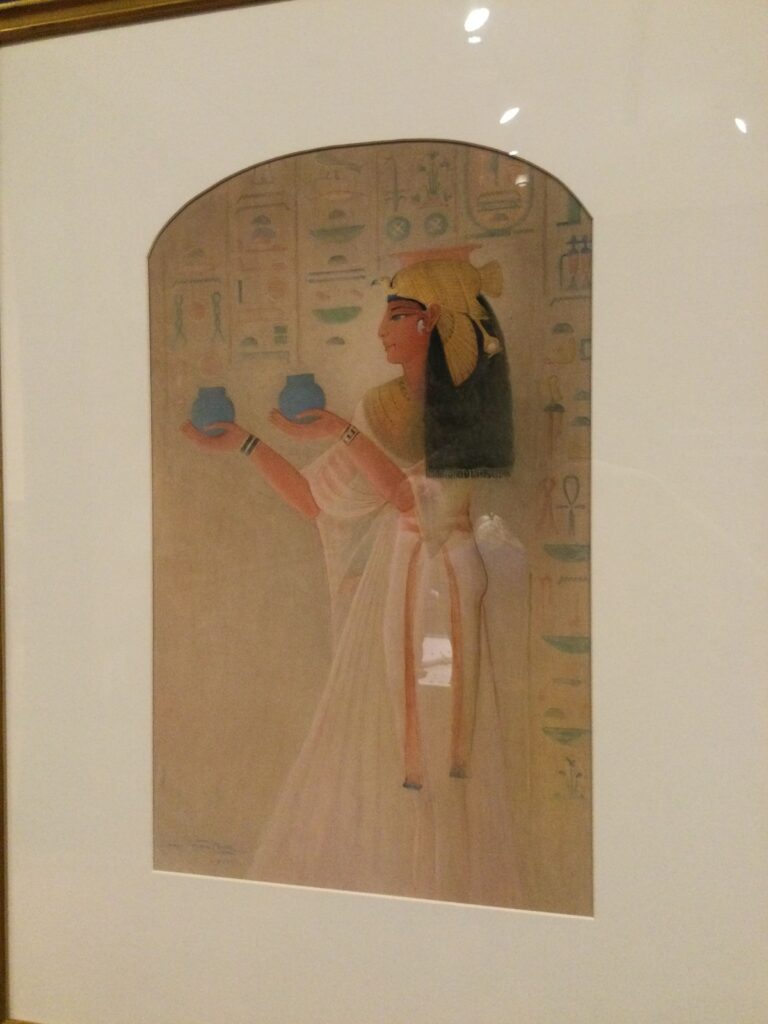 And here is his Temple of Ramses Ill at Medinet Habu, 1909, watercolor over graphite on medium, slightly textured off-white paper, col. Worcester Art Museum.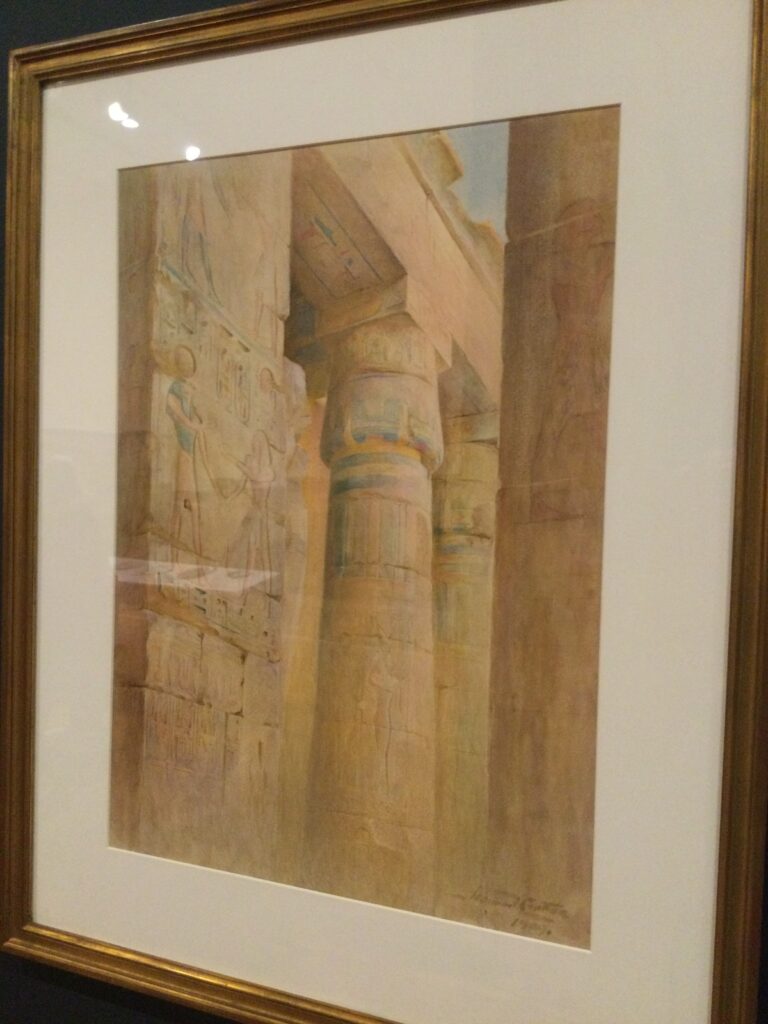 Other artists including Erskine Di. Nicol (Scottish, 1800 -1926) did some beautiful renderings at around the same time, such as The Temple of Queen Hatshepsut, Der El Bahri, 1908 by Nicol, a detail of which is below.