Artsy Coloring for Fun and Relaxation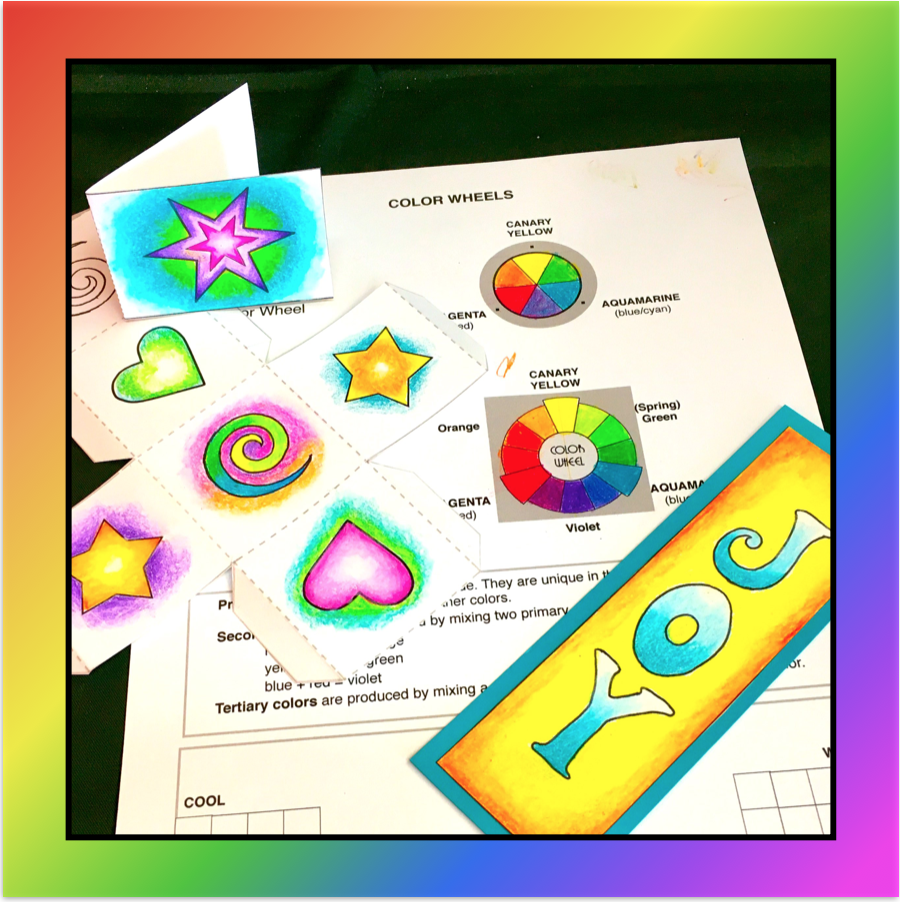 Available as a recorded workshop to experience at your own pace.
Link to the recorded workshop video and all downloadables are included.
Have fun learning colored pencil techniques that will give your current coloring projects extra dimension—or, if you are brand new to colored pencil art, this will start you out on a new, enjoyable activity!
We'll briefly cover the color wheel as well as color temperature, and how to specifically apply the understanding of these concepts to colored pencils.
Then you'll create a couple of charming gift items from templates, including a gift tag, bookmark, and foldable gift box/ornament, as you practice several techniques including gradients, blending and burnishing.
Coloring is akin to meditative practice, and has been shown to reduce stress and enhance relaxation and wellbeing, so expect to feel better as you complete the exercises!
Students who have taken my previous workshops using colored pencil on black paper can expect to learn some new tricks.
WHAT YOU GET:
Downloadable pdfs with supply list, info, resources, and templates as soon as you sign up. (Be sure you can open pdfs on your device.)
A 2-hour recording of the online workshop (12/12/21).
An opportunity to relax and have fun!
You will need access to a printer. If your home printer isn't friendly with card stock, local office supply places can print for you. Craft supplies needed: card stock, colored pencil set, colorless blender (optional), pencil sharpener, eraser, scissors, glue stick.
Neenah Exact Vellum Bristol Card Stock, 8.5″ x 11," 67 lb/147 gsm, White, 94 Brightness, 250 Sheets is recommended (available on Amazon).
A set of 48 Prismacolor pencils has enough colors for this workshop and all of my other workshops, although a smaller set can be used.
(More details on supplies are in the supply list download you will receive upon signing up.)
UPCOMING WORKSHOPS:
Upcoming Workshops: Times and Dates TBA
Learn by copying: Georgia O'Keeffe's Poppies
You'll learn Meryl Ann's valuable methods as you paint a copy of Oriental Poppies, 18" x 24."
The initial underpainting is done in acrylics in order to create depth of color, the top painting is done in oils for ease in blending. Copying from the Old Masters is one of the most basic traditional learning methods – in fact, the reason art museums were founded was in order to provide great works for art students to copy!
Elements of Art: Keys of Color
Students receive a pdf of Meryl Ann's  30-page workbook, Elements of Art: Keys of Color, and during workshop times, will complete the color charts that accompany the workbook. Students go at their own pace. Supplies: a set of gouache (not acrylic gouache) and brushes.
Drawing Tips and Secrets
Demos and hands on activities to train you eye and hand, and a peek into some of the secrets the Masters used for accuracy in drawing.