Develop Your Skills with a Critique by Video
with Professional Artist and Instructor Meryl Ann Butler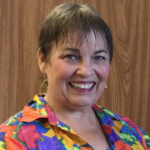 "If you are eager to learn the secrets of art from a classically trained mentor, please consider my video critiques—they are practical, informative and encouraging. I believe that there are no mistakes—only creative experiments which provide an opportunity to learn something essential. Feeling stuck or unsure of the next step is an indication that exciting new information is waiting to be revealed!" – Meryl Ann Butler
Sample critique Video 1:
"Perspective, Paris and Books"
I have only been painting for about 18 months and the idea of having my work 'critiqued' by an expert was scary. But the video Meryl Ann created for me was friendly and EXTREMELY helpful and educational!
Based on what I have seen offered by other online instructors, I was not expecting to get so much specific and useful advice.
I'm really looking forward to using this practical feedback as I begin upcoming paintings. And, I plan to create a new version of one of my critiqued paintings so I can apply these valuable tips right now – thanks, Meryl Ann!
Sample critique Video 2:
" Water Reflections, Landscape, Light Source, Distance, Composition"
I'm so impressed with the analysis Meryl Ann did on my art quilt! She saw the positive aspects as well as the areas that could use tweaking and explained why in clear, understandable terms. I learned a lot about how to look at my composition in ways I didn't know how to and this invaluable critique will help me continue to grow as a fiber artist.
I mean it, too!!!
$129 
Introductory Offer | Save 50%
Pay Only $64.50
Get Your Video Art Critiques in 3 Easy Steps
FAQ's on Video Critiques of Artwork
What kinds of art work can I have critiqued by video?
Meryl Ann offers informative critiques in all the subjects she teaches, including:
Paintings in progress, especially oils, acrylic, pastels, mixed media, journals, pen and ink, etc.
Drawings in progress, especially charcoal, graphite, Prismacolor, Bargue plates, mandalas, etc.
Completed paintings or drawings (this may be useful if, for example, there is something about the image that always bothered you and you don't know why. The goal is not to change the finished work, but to apply what is learned to future work.)
Textiles: costume design, quilting and fiber art
What are the specific steps to have my artwork critiqued online by video?
Sign up on the form below and pay for your video critique.

You will receive a pdf with tips on how to proceed

Provide photos of up to three works, and include your brief commentary on each work indicating the areas in which you want assistance. Two-dimensional works only.(Meryl Ann does not typically offer critiques for sculptures, etc.)

Typically you will receive a link to your informative critique video about 5-10

 

days after uploading your materials. Critique videos are about 20-25 minutes long. You can watch it as many times as you like. You can share the link with as many people as you like. (Please note, you cannot sell this video.)
$129 
Introductory Offer | Save 50%
Pay Only $64.50
Order a Video Critiques of Artwork