Explore Art Workshops and Classes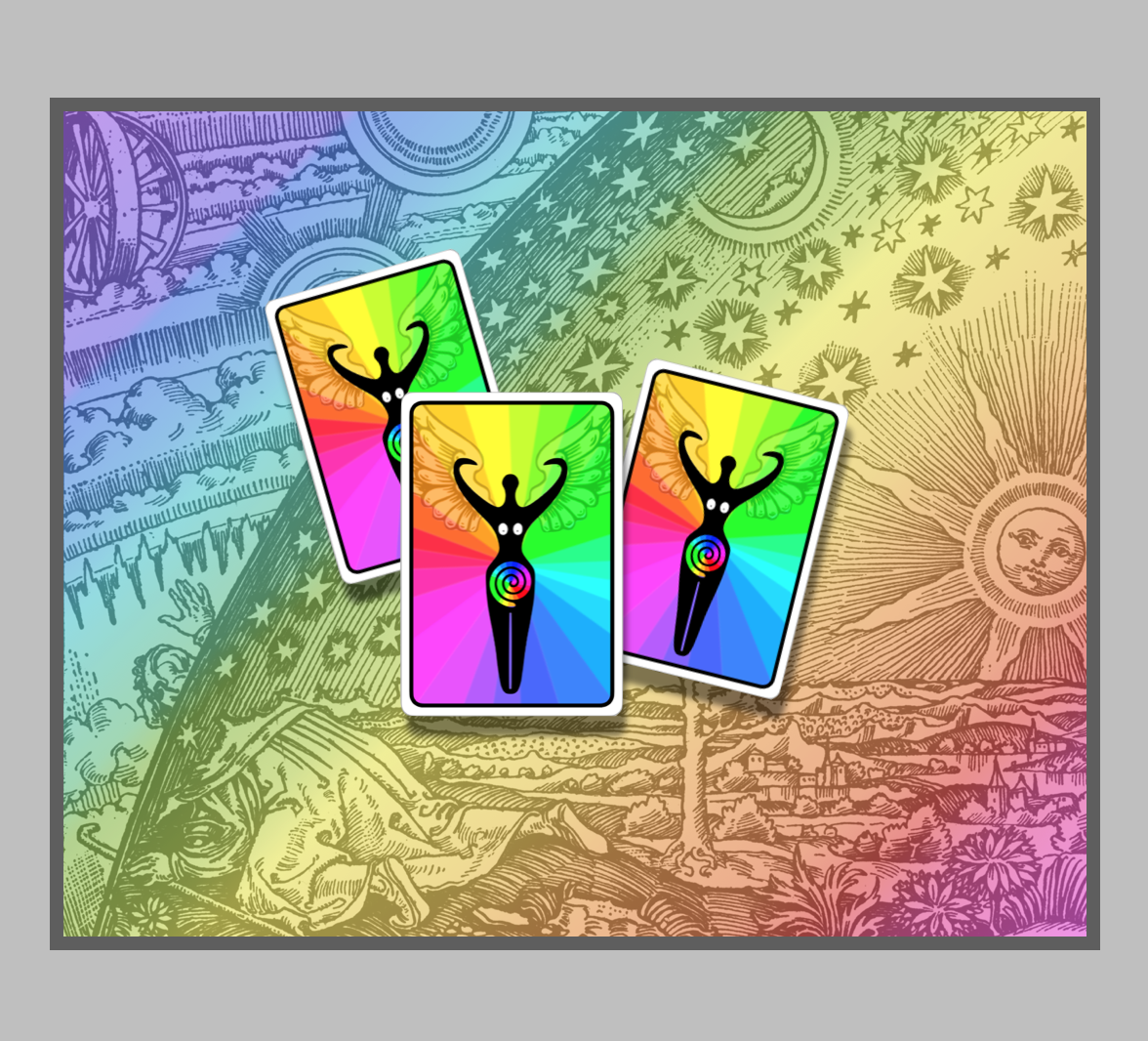 Introduction to Colors, Chakras and Healing
Choose between two times: (or come to both!)
Sunday afternoon, Jan. 23
1:30 pm – 4 pm EASTERN
OR
Monday evening, Jan. 24
6:30 pm – 9 pm EASTERN
WHAT YOU'LL LEARN:
the healing aspects of colors
the relationships of different colors to wellbeing and disease
how the vibrations of different colors can affect you
which color enhances physical strength
which color alleviates stress
which color reduces insomnia
and more!
You will be able to use your new knowledge of color to enhance your life!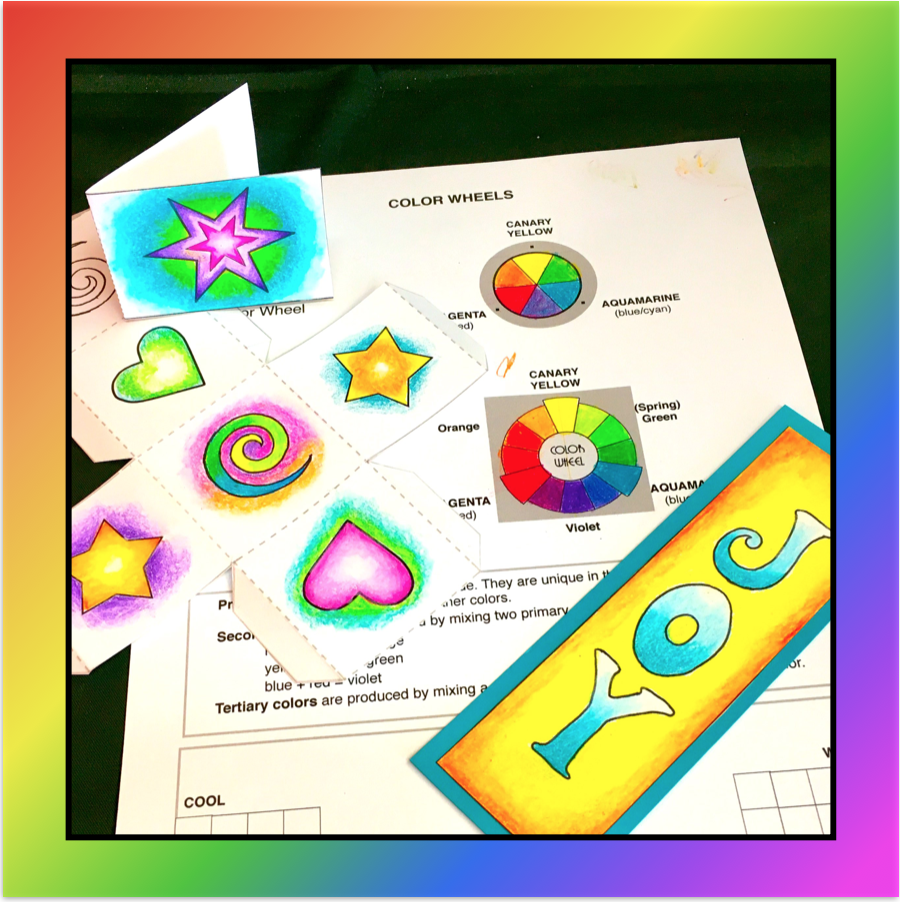 Artsy Coloring for Fun and Relaxation
Purchase Recording and Handouts
Have fun learning colored pencil techniques that will give your current coloring projects extra dimension—or, if you are brand new to colored pencil art, this will start you out on a new, enjoyable activity!
We'll briefly cover the color wheel as well as color temperature, and how to specifically apply the understanding of these concepts to colored pencils. Then you'll create a couple of charming holiday items from templates, including a gift tag, bookmark, and foldable box ornament, as you practice several techniques including gradients, blending and burnishing.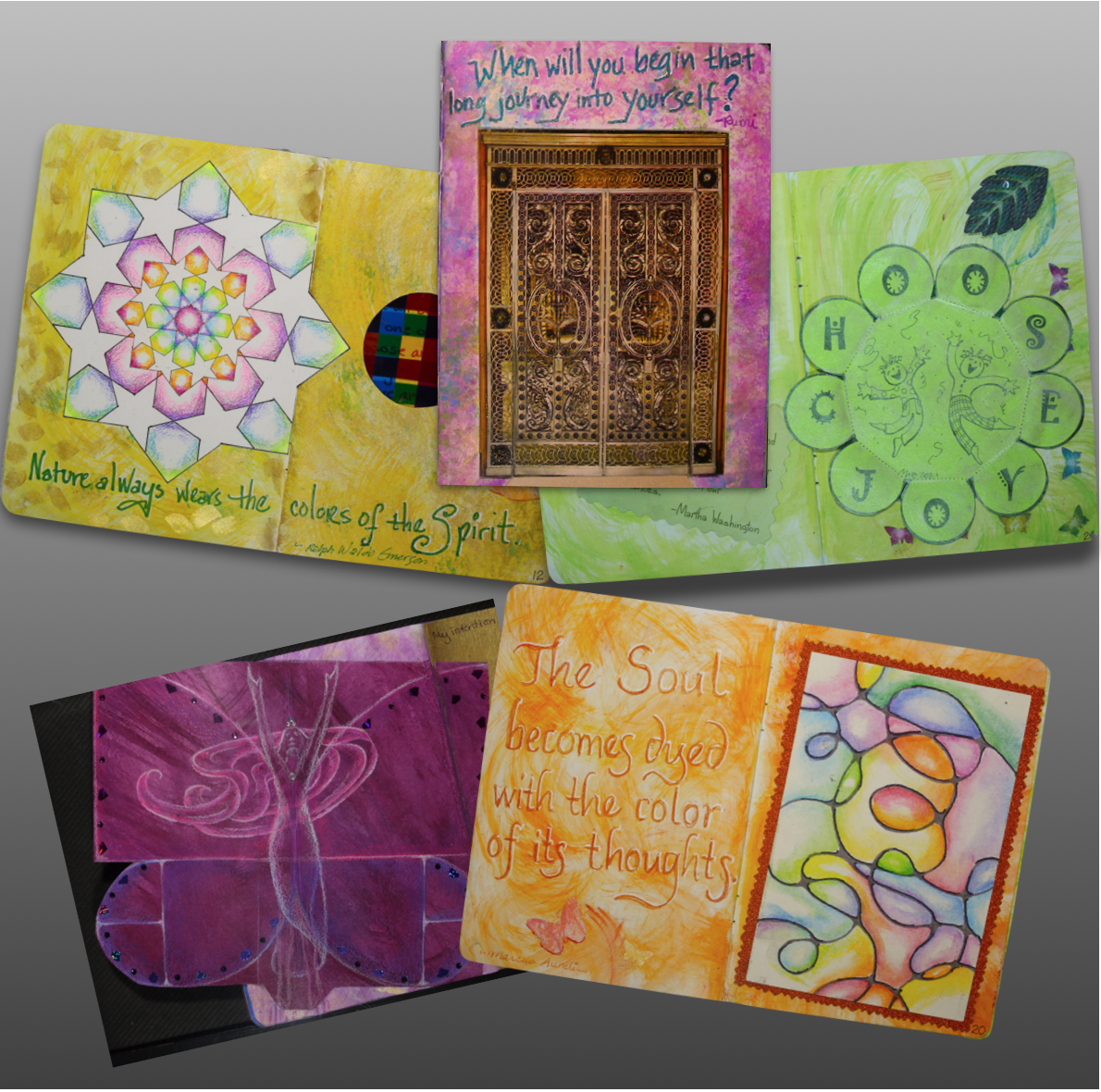 Sketchbook and Art Journal Reunion
Recurring Workshop
Next Date To Be Announced
This fun event is open to all participants of Meryl Ann's online or in-person Journal /Sketchbook / Mini-book workshops or ATC workshops to get help with your continuing project and it is open to any students who are considering signing up for an upcoming journal/sketchbook class.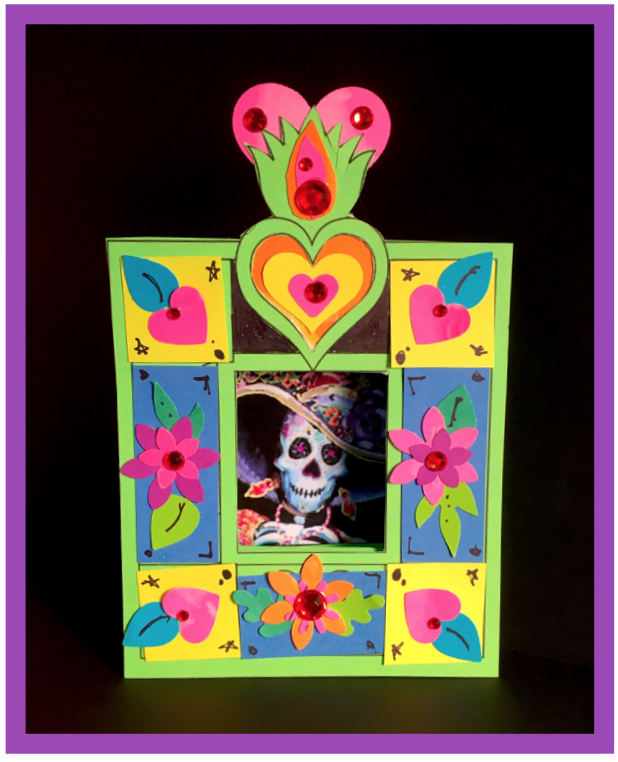 Celebrate the Day of the Dead: Create a Paper Nicho
Recurring Workshop
Next Date To Be Announced
We will celebrate the Aztec/Mexican Day of the Dead (Dia de los Muertos), a multi-day holiday honoring the lives of departed loved ones with this 2 hour workshop. You'll make a folk art-style nicho or two like the one shown here to honor a departed loved one (human or furry), to memorialize a favorite celebrity or honor an idea or concept. Choose your own image or use those supplied, such as La Catrina shown.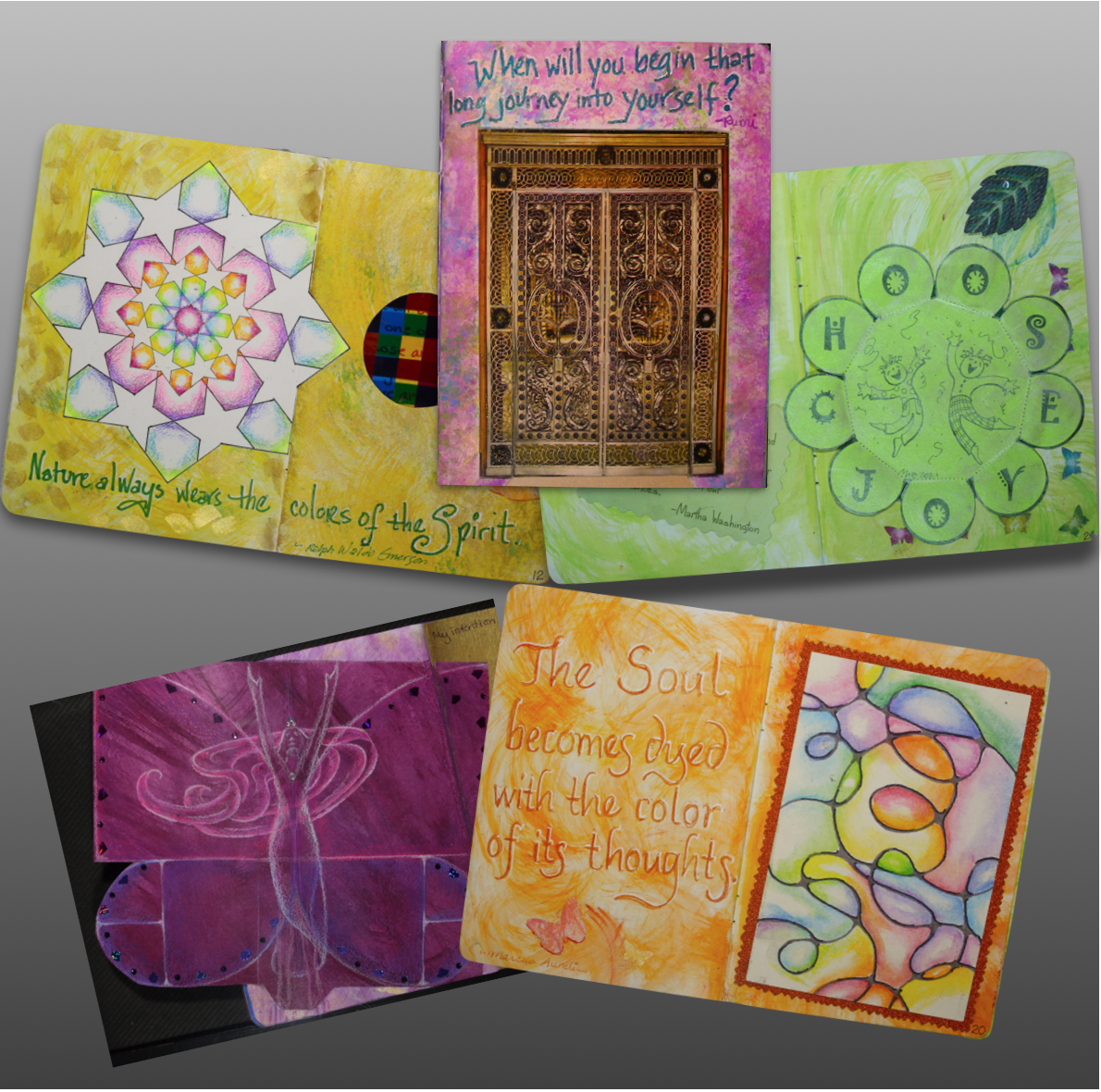 Mini Sketchbook Course
Recurring Workshop
Next Date To Be Announced
Have fun creating a small but fun and artsy sketchbook!
This course will meet online for 5 sessions over an 8 week period, sessions will be recorded for students who are unable to attend the live sessions. Class size limited.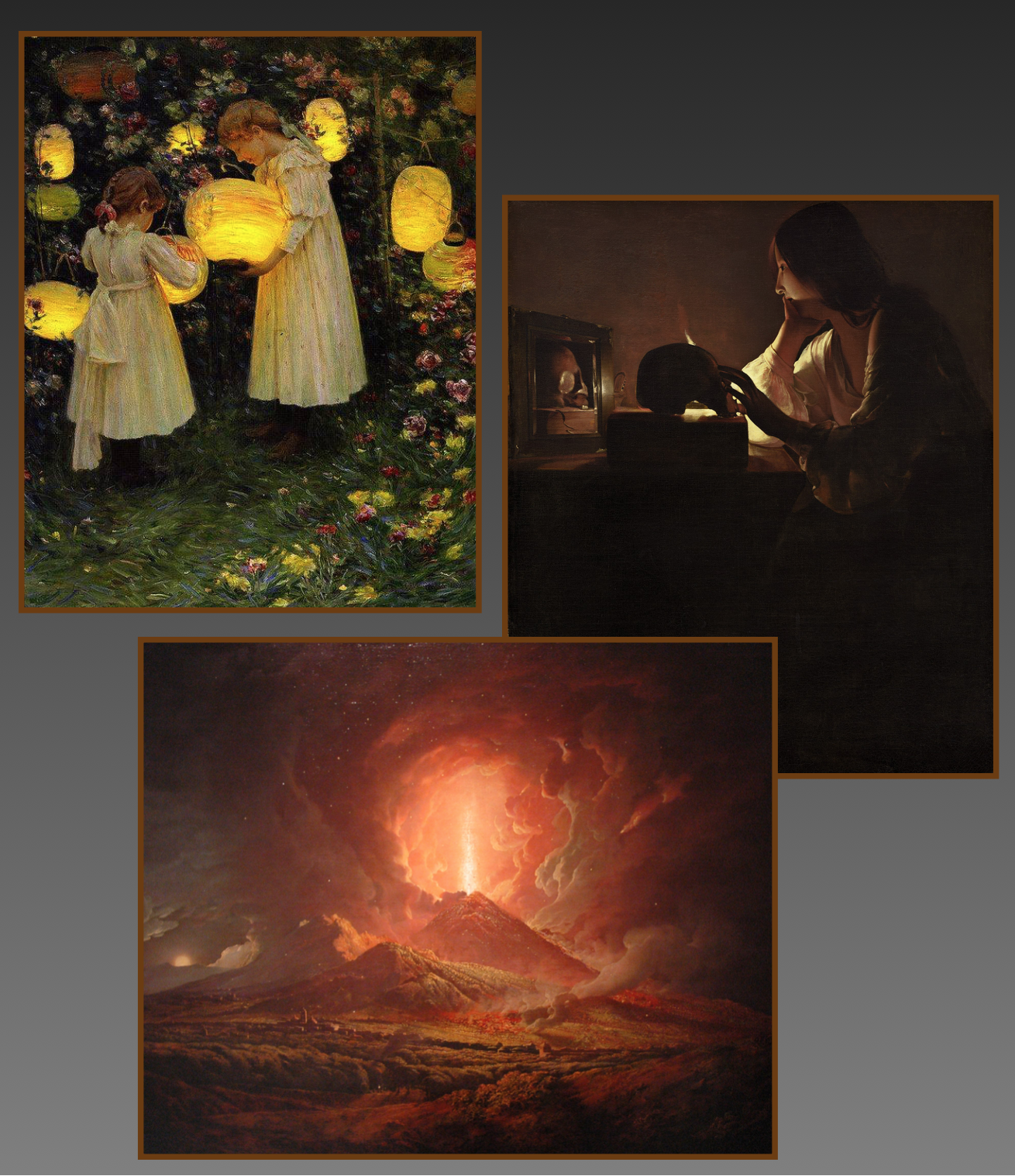 Chiaroscuro and the Masters of Dramatic Light and Shadow
Recurring Workshop
Next Date To Be Announced
The use of chiaroscuro is a classic technique used by artists through the ages to create stunning effects. Find out how these masters manipulate values to create drama – and discover a few lesser-known female artists on the journey!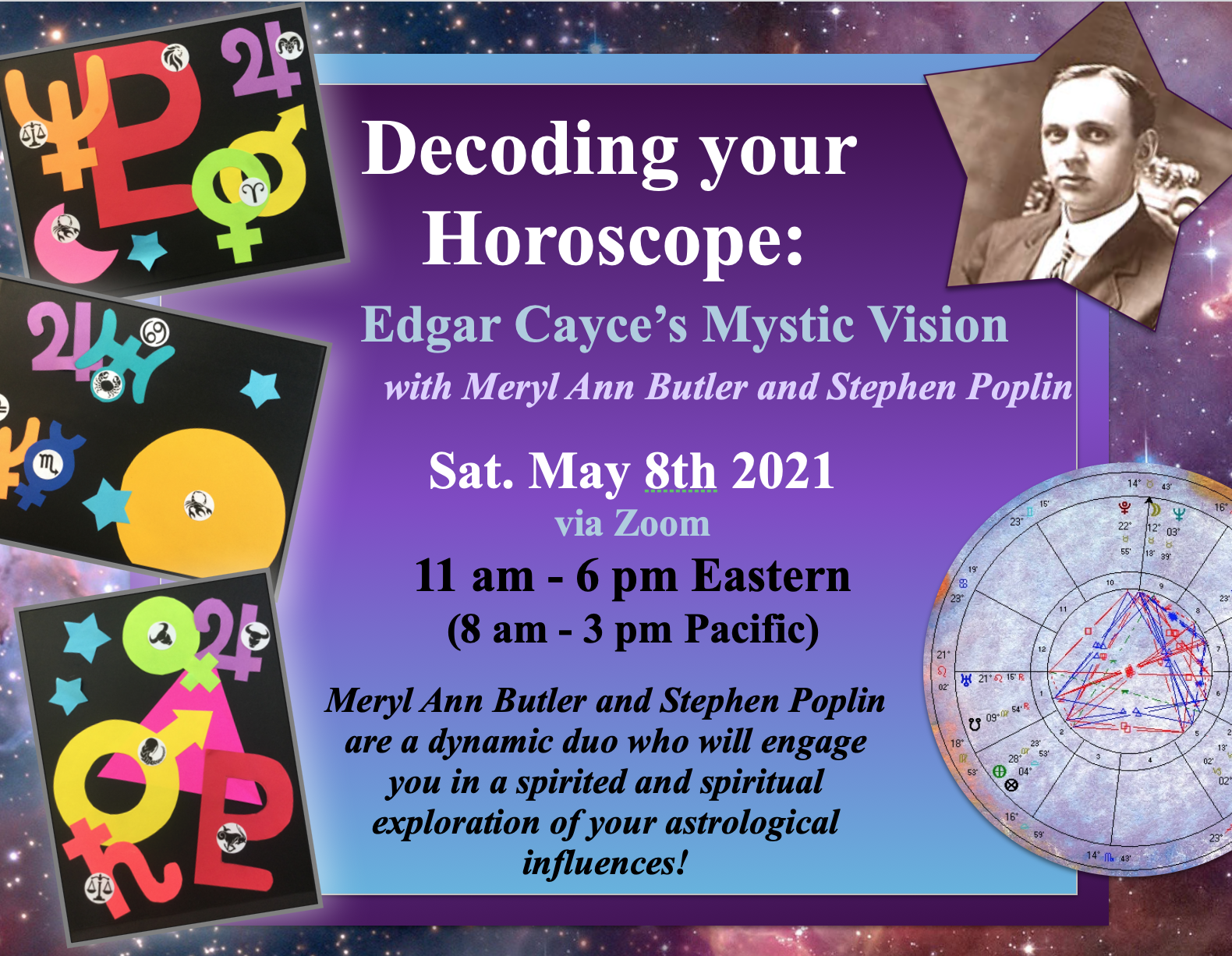 Decoding Your Horoscope: Edgar Cayce's Mystic Vision
Recurring Workshop
Next Date To Be Announced
And I am partnering with astrologer Stephen Poplin for an Edgar Cayce related exploration of your horoscope. After Stephen helps you discover secrets in your natal chart based on Edgar Cayce's unique approach to astrology, I'll be guiding you in creating your own colorful collage with the easy-to-use templates provided via pdf. Your personalized image symbolically depicts the varying levels of planetary influences in your horoscope. Colors and symbols are the language of the soul and your personal collage is designed to awaken deeper understandings while you create it as well as afterwards as you use it as a meditation focus or display piece.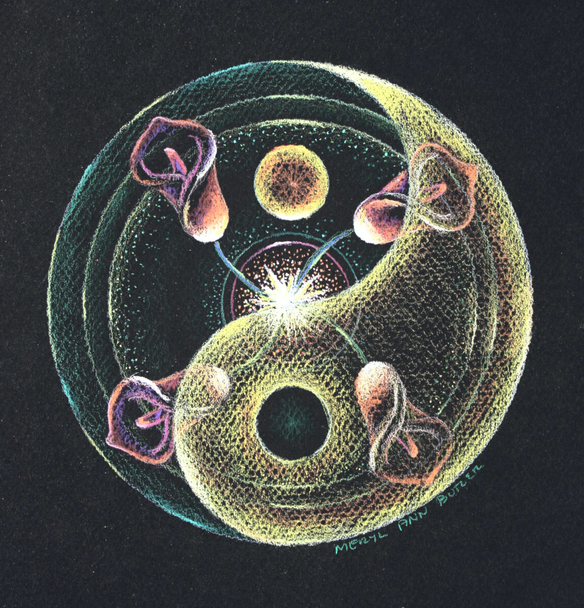 Inner Light Mandalas
Recurring Workshop
Next Date To Be Announced
Using Prismacolor pencils on black paper, first-time students learn to create a magical sense of glowing light and a Hands of Light mandala. Students who have taken this workshop previously will continue work on unfinished pieces or begin intermediate or advanced projects.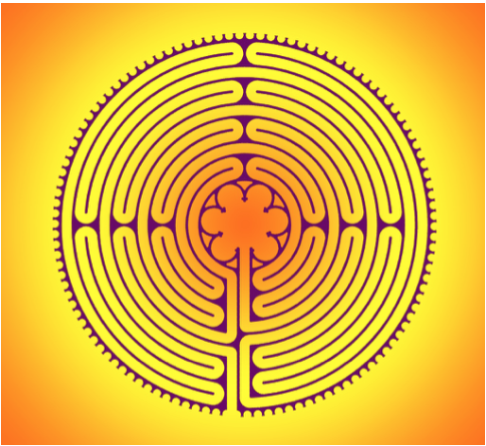 World Labyrinth Day
To Be Announced for 2022
You will see a slide presentation filled with amazing information and gorgeous images, and you will have the opportunity to finger-walk printed pdf labyrinths in unison with others around the world, followed by a time for sharing.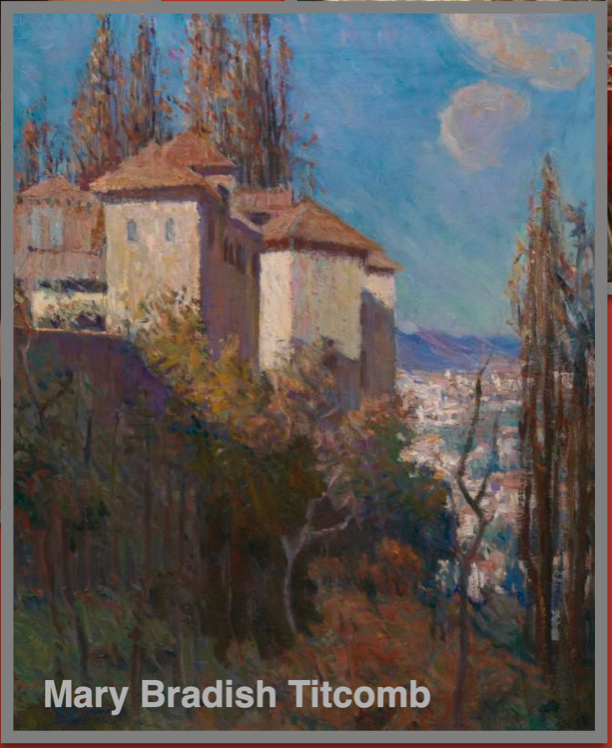 American Impressionists in Spain…and More
Recurring Workshop
Next Date To Be Announced
Peek into the "somewhat unexplored waters of Spain's influence on American art of the 19th and early 20th centuries" as we tour the spectacular exhibition, "Americans in Spain: Painting and Travel, 1820-1920." Whether you attend this outstanding exhibit in person or not, this virtual tour offers exciting background and insights into the artists and art world of the time. It features a previously lost Mary Cassatt painting which was rediscovered in 2018 and on public display for the first time in a century!