Announcing Meryl Ann Butler's new

For some people, creativity is a major part of their lives.
For others, it's an enjoyable dabble into new realms of expression.
And others are afraid of it!
Are you aware of the extraordinary health benefits of creativity?
Top neuroscientists, researchers, doctors and other experts have produced decades of research proving that engaging in creativity produces remarkable physical and emotional benefits, such as:
lowering stress
reducing pain
improving immune function
warding off depression
increasing happiness
raising IQ and emotional intelligence
improving brain plasticity and function
slowing down and sometimes even reversing the aging process
releasing endorphins and other feel-good neurotransmitters
lowering levels of cortisol (a stress hormone)
enhancing overall physical and mental health and even adding to longevity!
There are numerous citations for each one of these claims, some of which I will be sharing in upcoming blogs. But meanwhile, you can avail yourself of these benefits simply by enjoying the creative process!

But what if I'm just not creative?
It's no surprise that many people believe they are not creative—Robert Epstein, Ph.D. notes that "creative potential is virtually shut down by early schooling."
However, he also tells us that, "Significant creativity is within everyone's reach—no exceptions!" And the health benefits that accompany creativity are within reach, as well.
Experiencing these benefits does not even depend on the quality of what is produced! In fact, some studies reveal that it is not even necessary to create anything—just observing and enjoying someone else's art and creativity is enough to experience health benefits!
Answering the invitation to explore creativity in its many forms will reward you with greater levels of passion and playful energy that will quietly sneak into other parts of your everyday life.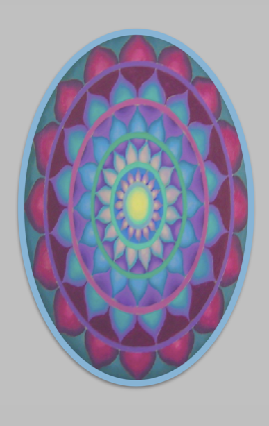 To gain these healthy benefits, you must add creativity to your self-care list and make a habit of regularly exercising your "creativity muscles"—just as you would exercise any other muscle.
And you can have fun doing that by joining my new online
creativity club!
When you join the Crescent Creativity Club you'll receive tasty morsels of creativity throughout the month!
Because this is an experimental and creative work in progress, I am inviting you to participate monthly as an Founding Member for about the cost of a custom frappuccino!

What will I get as a Founding Member?
EACH MONTH you'll get two, hour-long, live events with me, plus bonuses, including the following:
The health benefits mentioned above (Value: Priceless!)

Tidbits of Creativity Workshop (Value $39)
A one-hour live Zoom event, with unlimited access to the recording, including segments on some or all of these topics:
Secrets of Artists: a lively, 5-10 minute peek into the life story of a famous or overlooked creative individual, often including lesser known secrets that the history books left out.
What's up in MAB's Studio? 5-10 minutes of a peek into my current projects.
A creative project demo follow along or do at home later.
Creativity warmups—tips for enhancing creativity in various areas of daily life.
Downloadable PDF of tips, techniques, inspiring quotations and/or artwork.

MABulous Office Hours (Value $95)

A one-hour live Zoom event with unlimited access to the recording, including segments on some or all of these topics:

Feedback and assistance with projects: Whether you have questions of your own or not, observing the assessment of other student's projects is an exciting window into the creative process. Even if you can't attend live, you can request assistance or feedback ahead of time, and you can watch the recording later to see my response to your query.
Questions and answers about any aspect of art, craft and creativity, including: color, composition, art techniques, creative problem-solving, how to be inspired, optical illusions, etc.
Art/craft /creativity product and book recommendations/reviews.
Short demo of a creative technique.
Behind the scenes look at my current projects and methods.

Membership in a Private Facebook Group for sharing and discussion. (Value: Priceless)

You can access this group any time that is convenient. I will visit the page several times per week to address posts, offer advice, feedback, and inspiration, and occasionally offer a live demo which will also be recorded. This will also include behind-the-scenes development of projects that I'm not able make public, yet!

You will have multiple opportunities for delicious morsels of creativity during the month, all designed to elevate your spirits and enhance your wellbeing!

Expect to get exciting insights into a wide spectrum of creativity through demos in painting, drawing, textile arts, colored pencil, digital and 3-D collage, pastel, watercolor, ATCs (artist trading cards), journal-making, portrait, still life, landscape, optical illustions, labyrinths, and more. Even if the particular medium is not of interest to you, the focus on the creative aspects are sure to be inspiring!

Scheduling of live events will be rotated on a month to month basis to accommodate different time zones.
All events will be recorded and accessible to all members.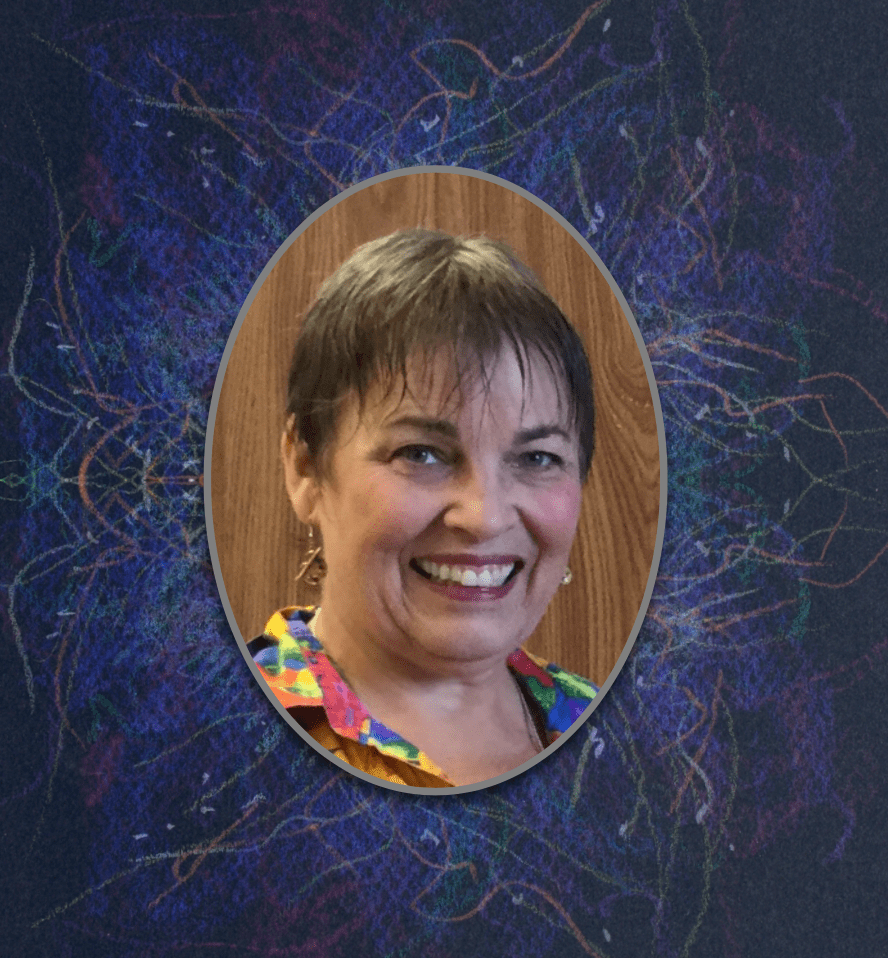 Your Creativity Facilitator
Meryl Ann Butler
So, why would I offer this for such a ridiculously low fee?
As each person moves toward more and more personal wellbeing, everyone around them is positively affected. And the positive energy we generate ripples out to affect the community and, in fact, the whole world. Supporting the local and global community in enhancing wellbeing is part of the way I fulfill my life purpose.
I'm also inviting you to help me craft this program by giving me feedback about what you like best or least, and by telling me what topics you want to see covered.
And I want to reward you for taking a chance on developing this idea with me!
I also hope the low fee will help you be forgiving of any technical challenges that may arise.❤️
The most important aspects of this club are fun, creativity, and wellbeing —and we will all get to experience an abundance of these on this amazing journey!

CREATIVITY: it's part of a healthy lifestyle

Register for the Crescent Creativity Club
The official launch of the Crescent Creativity Club coming up in August.
However, if you join now you will get special preview benefits as soon as you sign up.
These benefits include:
The opportunity to interact with Meryl Ann on the Private Facebook page.
Prelaunch live events on Private Facebook page.
Useful info and tips on the Private Facebook page.
And best of all, you will have my undying love forever for joining me at the very beginning of this adventure.
I'm so excited to be embarking on this adventure of creative wellbeing with you! You can register and pay for a membership beginning right now or you can choose to receive an email reminder to join.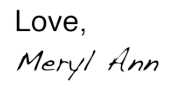 Meryl Ann Butler is a classically trained, award-winning artist. She studied in New York for seven years with Harold R. Stevenson, a student of Norman Rockwell. As her career progressed, Meryl Ann used the substructure of her traditional training in drawing and painting as a foundation for her intuitive and visionary art as she explored and taught a multitude of various creative methods both in her own art schools and at the university level, and at events nationally and internationally.
Over the years, her work expanded into the creation of museum quality wearable art and art quilts as well as her works like Mandala of Manifestation and the Mystic Visions Series which can be seen at the links below.