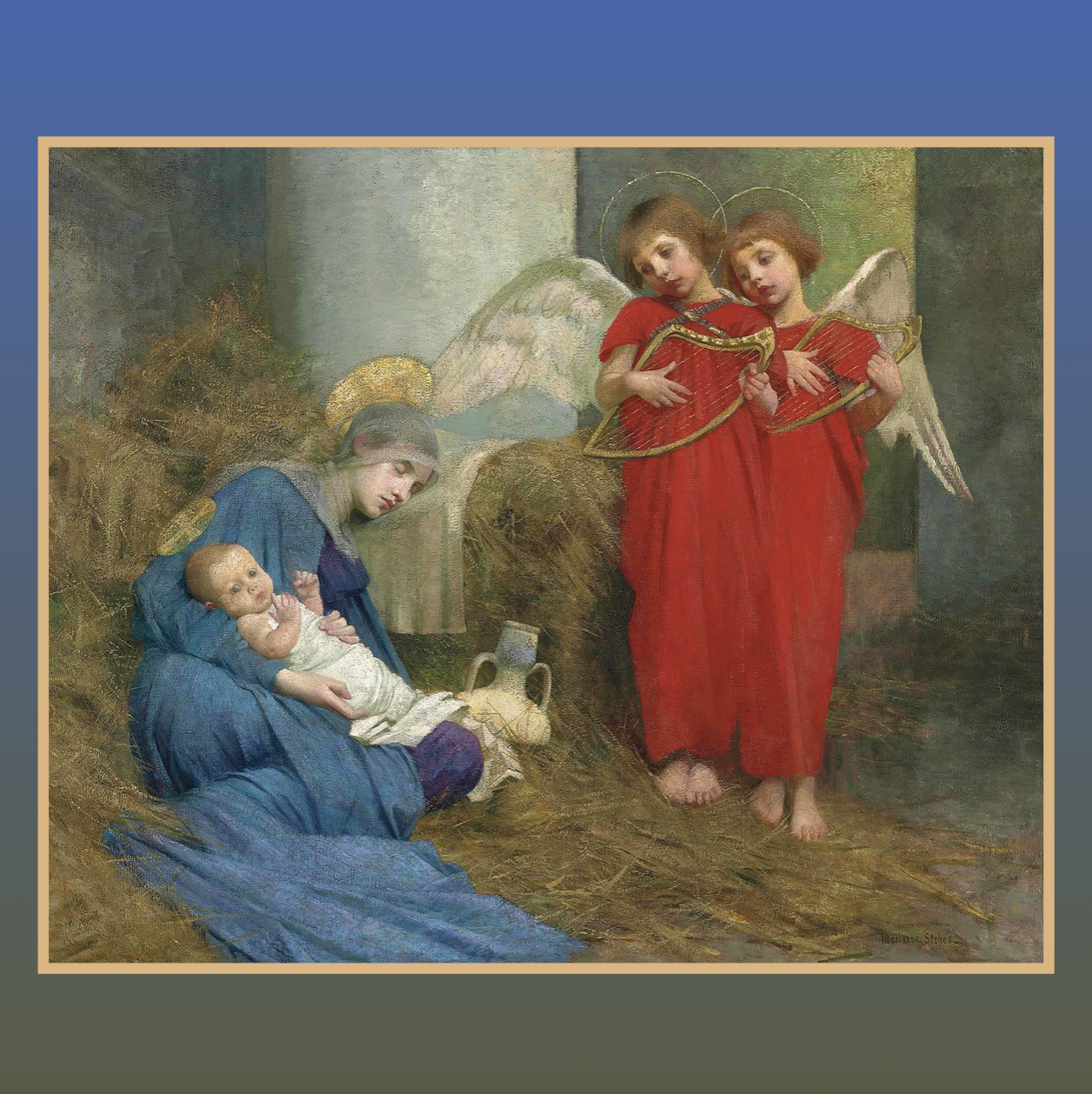 Angels Entertaining the Holy Child (1893. Pvt. collection)  is a painting by Marianne Stokes (1855–1927), an Austrian-born artist who exhibited at London's Royal Academy, and was associated with the famous Newlyn School artists colony.
Marianne shows an insightful reality of motherhood which few male artists depict: an exhausted mother amidst wide awake little ones!
Triangular compositions are iconic elements of madonna paintings. Marianne deftly uses it here but deftly turns it on its side.
Why don't we hear about more women artists? H.W. Janson's iconic, 7-pound textbook, History of Art, was THE reference book used in university art history courses since it was published in 1962. It contained information on over 800 male artists, no women artists were mentioned. In 1986, a couple of women were added. 
I  focus on amazing but overlooked women artists in many of my art appreciation workshops which are available to attend live or by recording.