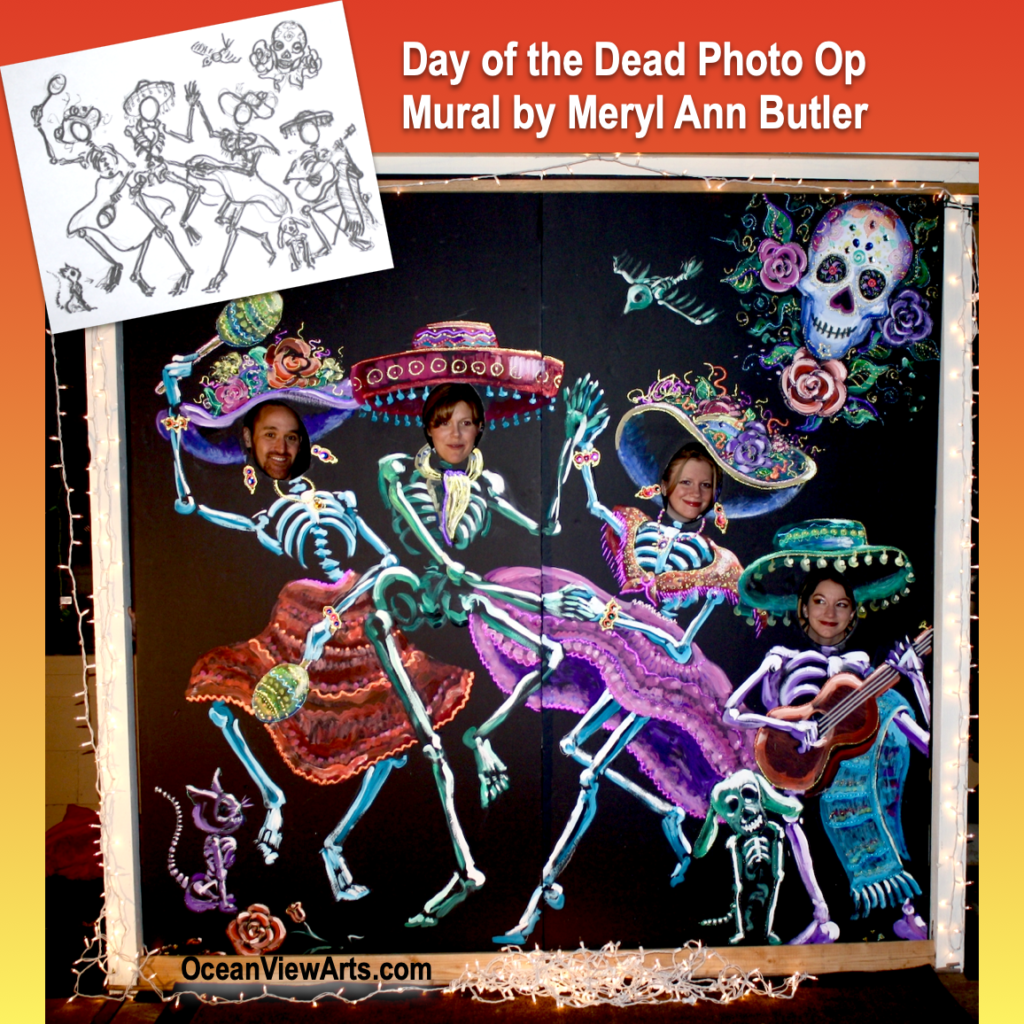 When I lived in California I fell in love with the Aztec-Mexican holiday, "Día de los Muertos" –"Days of the Dead,"  an amazing celebration of the lives of departed loved ones. It is filled with spiritual joy and excitement, so different from the solemn Western perspective of death that centers on loss and fear.
Every year I immersed myself in the festivities on Olvera Street, a bricked pedestrian street in downtown Los Angeles. It has been part of  the main square of Los Angeles since the early 1820s, when California was still part of Mexico. Now a museum, Avila Adobe at 10 Olvera Street, built in 1818, is the oldest surviving residence in "El Pueblo de Nuestra Señora la Reina de los Ángeles" (The town of Our Lady the Queen of the Angels), which was the name of the Spanish pueblo settled in 1781. The name was shortened to "Pueblo de los Ángeles", and now, of course, is simply Los Angeles.
Each year on Nov 1 and 2, customary ofrendas (altars)  honoring the dead and inviting them to pass through the veil to celebrate with living loved ones are built in graveyards, and many are also constructed in the plaza area near Olvera Street. Majestically costumed Aztec dancers perform and booths along Olvera Street sell Pan de Muerto (decorative "Bread of the Dead"), calaveras–highly embellished sugar skulls, marigolds, and candles, which are lit on the ofrendas to guide departed loved ones back to their families.
Inspired by the festive holiday, I created this mural in 2009 for my friend Sue Anne's annual Day of the Dead party, she uses it every year!
Above: My original 8″ x 10″ sketch and the finished mural in use as a photo prop for party guests.