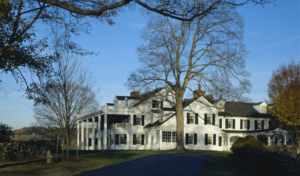 Hill-Stead Museum is a Colonial Revival house and art museum set on a large estate in Farmington, Connecticut designed by Theodate Pope, who was the first woman to become a licensed architect in NY (and the 6th in CT) and also designed the nearby Avon Old Farms School. She designed the 33,000 square foot Hill-Stead as a home for her parents.
Theodate's father, Alfred Atmore Pope, was an American industrialist and art collector. Alfred set about to collect the best paintings of each of his favored French Impressionists, and his art collection, while smaller than a typical art museum's, is stunning in richness, and he may well have collected the best of Monet, Manet, Cassatt, Degas and Whistler.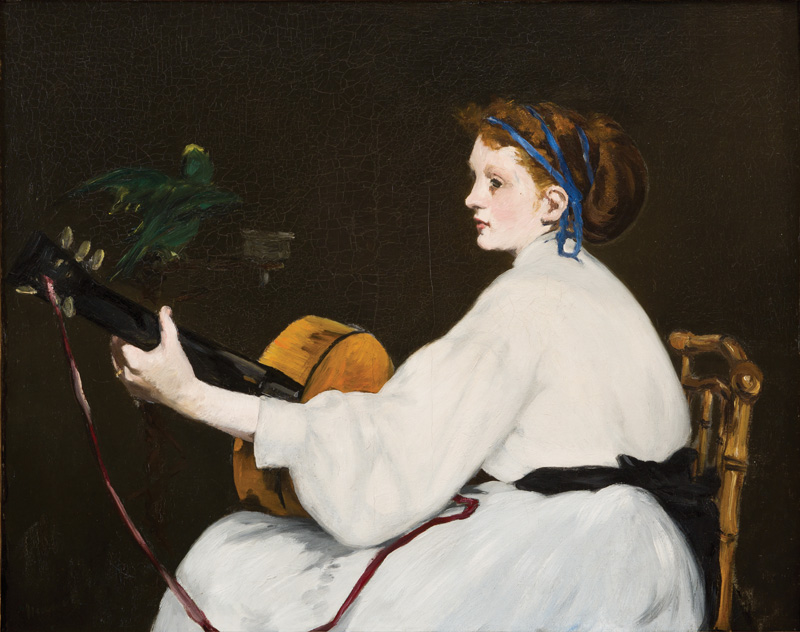 Manet's wonderful painting, The Guitar Player, certainly a candidate for his best work, is in the museum's collection. Mr. Pope acquired this painting about a decade after Manet's death, in 1894, from the Paris dealer Durand-Ruel for the record-breaking price of $12,000. Camille Pissarro said that the purchase price caused "Amazement, far and wide!"

Manet, like many other Impressionists, was inspired by the flat, two-dimensional picture plane of newly introduced Japanese prints. He often combined this look with a sharp contrast of dark and light, using values from the two ends of the value scale (shown above), and fewer values from the middle, to create a dramatic effect.
Info on the upcoming online workshop (and recording), "Artists and Astrology, Patterns in Creativity: Berthe Morisot and Edouard Manet" is here.